Virtual Health SHED was setup to work with academia, healthcare and the pharmaceutical industry to develop digital tools for patient information and clinical training.
We design projects for an international and multi-lingual audience, with experience of healthcare systems in many countries.
What we offer
We manage the full project lifecycle to produce
Simulations for clinicians and patients using virtual reality
Health information for patients
Educate clinical professionals via online training and accreditation
Develop native iOS and Android 'apps' with augmented reality and artificial intelligence
Our team have worked with/in the NHS, Academia, Pharmaceutical Industry & regulatory bodies to deliver high impact, innovative digital resources for the public and healthcare staff.
---
What is different?
We offer a complete solution for healthcare providers wishing to use digital tools to communicate with the public and with their workforce.
We are not just a digital company or a consultancy service.
Our service….
works with patients and clinicians to develop a product around their activity, expectations and behaviour
understands both your clinical and technical needs for a health campaign and can adjust to your needs over time using digital solutions
uses our 'turn-key' digital apps and web-based training solutions for fast results for your project
uses some of the latest innovations in digital, such as augmented reality and virtual reality
links with academia and research with options to include academic evaluation to measure and publish the impact of your project
---
Why digital?
Before we start any project, we will work with you to understand what type of digital media is best matched. We have experience developing with a number of digital technologies to apply to your project, such as using simulation using avatars for patient information.
---
Contact Us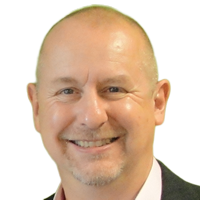 Stephen Chapman is Emeritus Professor of Medicines Optimisation and was Head of Medicines Optimisation in the School of Pharmacy at Keele University.  He has provided the academic lead on issues such as implementing evidence-based medicine, prescribing databases and health service prescribing policies and prescribing advice to Clinical Commissions Groups in the West Midlands.  Steve was until recently, a member of the Prescription Medicines Code of Practice Authority's Appeal Board, and the RPS Education Expert Advisory Panel.

Follow the Contact Us button to request a chat.